Happy Africa Day! Wish All Africa Friend Have Clean Water Everyday!
Africa Day is observed annually to commemorate the founding of the Organisation of African Unity (OAU), which was created on 25 May 1963. It was the precursor of the African Union (AU).
Africa day provides an opportunity to celebrate the socio-economic achievements of the continent and in line with the African Union Theme for the year 2022 "Strengthening Resilience in Nutrition and Food Security on the African Continent", the development agency of the African Union Auda-Nepad held an online celebration focusing on moving forward this agenda.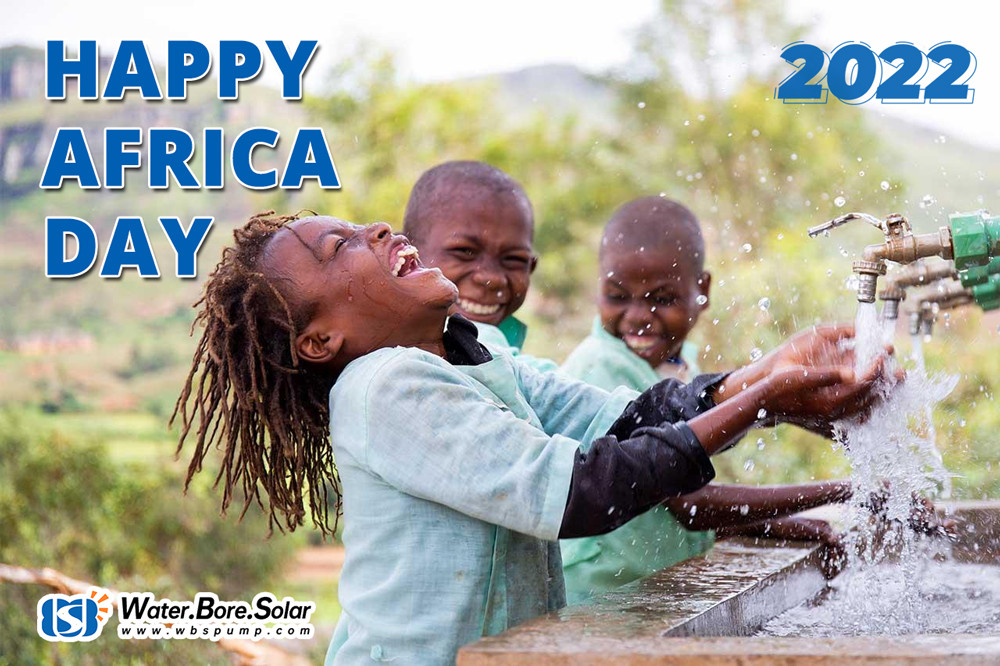 WBS hereby wishes all African friends Happy Africa Day.
I wish WBS can bring more friends clean and clean water resources in the future. Let more African friends simply use solar panels to get
underground and underground water resources simply by using solar panels.