WBS SOLAR PUMP - - 4 inch solar submersible pump used for irrigation in Thailand
Thailand has a tropical monsoon climate. The whole year is divided into three seasons: heat, rain and drought. The average annual temperature is 24 ~ 30 ℃. From November to February, it is relatively dry under the influence of the cool northeast monsoon, and the highest temperature is from March to May, reaching 40-42 ° C. From July to September, it is the rainy season due to the southwest monsoon.
Agriculture is a traditional economic industry in Thailand. The country 's arable land area is about 140 million Lai (1 Lai = 1600 square meters), accounting for 41% of the country 's land area. Agricultural products are one of the main sources of Thai foreign exchange income.
With the development of the photovoltaic industry, solar water pump systems are becoming increasingly popular in the Thai market. Especially in the dry season, groundwater is needed for irrigation due to insufficient rainfall. Thailand has long sunshine hours and plenty of sunlight, and the use of solar pumps is more cost-effective.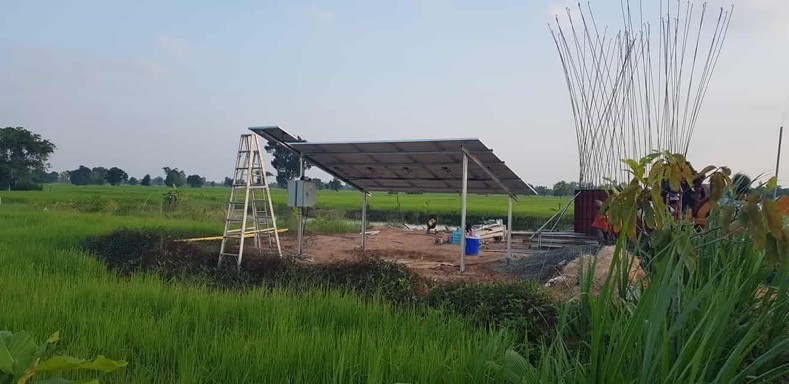 4 inch plastic impeller solar submersible pump, large flow, suitable for large area irrigation.
Model 4DPC13-60-110-1500
Maximum flow: 13m³ / h
Maximum head: 60m
Power: 1500w
Voltage: 110v
WBS Solar Pump specializes in the production of DC solar pumps, AC / DC solar pumps, solar submersible pumps, solar surface pumps, solar pool pumps, etc.
If you want to know more about solar pumps, please contact us.
E-mail: wbs.au@outlook.com
WhatsApp/ Tel: +86 16605743599