WBS SOLAR PUMP - 3 inch S/S solar submersible pump for Colombia applications
Located in the northwestern part of South America, Colombia is tropical and the climate varies depending on the terrain. It is dominated by a tropical rain forest climate, while the northern part is dominated by savanna and arid grasslands. Rainfall gradually decreases from south to north. In the prairie climate, there are still year-round hot weather, but in this range, the rainfall is not as much as in the south.
According to the climate characteristics of Colombia, solar water pumps are very popular locally. The 3DSC4-80-48-600 stainless steel impeller solar submersible pump is the best-selling model in Colombia. This solar submersible pump has a maximum flow of 4m³ / h and a maximum head of 80m. It only needs to be equipped with 4 200W solar panels to provide energy. The water pump has high cost performance and good product performance, and can meet the water supply needs of most households and farmers.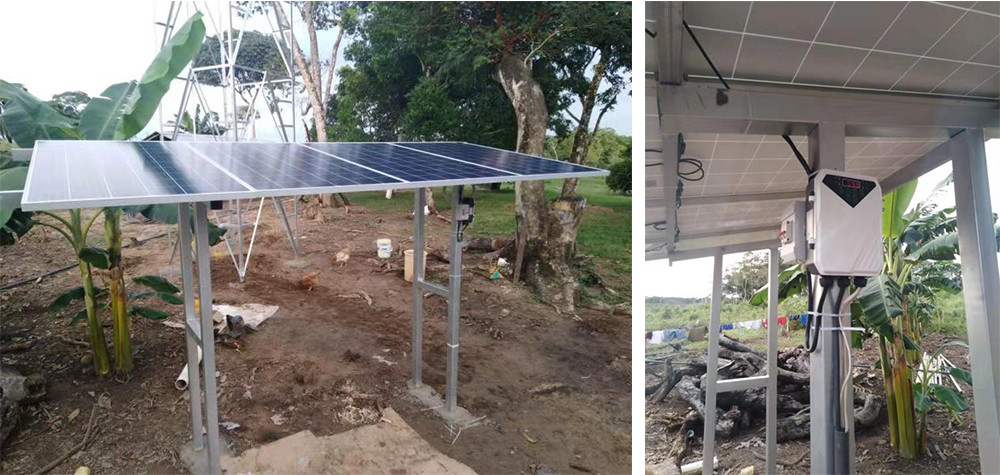 solar submersible pump with S/S impeller advantages:
1. Permanent magnet DC brushless synchronous motor: improve efficiency, save energy consumption and reduce solar panel usage.
2.304 stainless steel shaft.
3.S / S outlet, S / S connector, S / S oil cylinder, S / S impeller.
4. Japan NSK bearings, 3-5 times longer life.
5. Double bearing base, can bear great axial pressure.
6. Alloy mechanical seal, long life and reliable work.
7. The motor coil uses centralized winding of a fully automatic winding machine to improve the efficiency of the motor.
8. Intelligent water shortage protection: The program will automatically stop when there is no water in the well, and it will start automatically after 30 minutes.
9.MPPT function solar water pump controller, high solar energy utilization rate.
If you are interested in WBS Solar Water Pump, please contact us.
E-mail: wbs.au@outlook.com
WhatsApp/ Tel: +86 16605743599