WBS SOLAR PUMP - Kenya Application Solutions Reference
Kenya is located in eastern Africa and the power grid is very backward. Currently, more than half of Kenya's residents do not have access to electricity. The solar water supply system is mainly composed of a water pump, a solar water pump controller and a solar panel. The system uses solar-powered water pumps to meet the daily water needs and irrigation needs of the home. Instead of using utility power, diesel generators and batteries, solar pumps use solar energy that is available everywhere. The solar water pump system in areas with water shortage and power shortage is the most ideal water supply method. Kenya has a very rich solar energy resources, which is more conducive to the construction of solar water supply systems.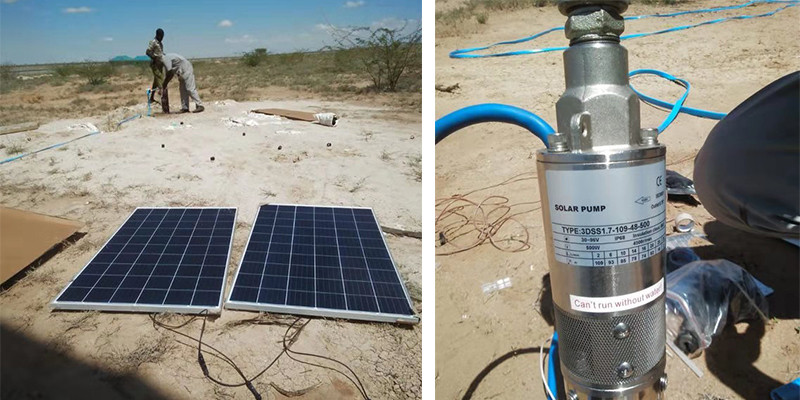 3 INCH SCREW SOLAR SUBMERSIBLE AND SOLAR PANEL
WBS solar pumps have a huge sales market in Kenya. Every year, it grows at a very fast rate. WBS solar pumps received good market feedback after entering the Kenyan market. Kenyan customers are very fond of WBS solar pumps. Customers say WBS solar pumps are cheaper than some European brands of solar pump products, but the quality is not worse than them. WBS products are much better than some low-cost solar pumps.
WBS solar pumps have always hoped that better products will be sold to the customers who need them at the most suitable price.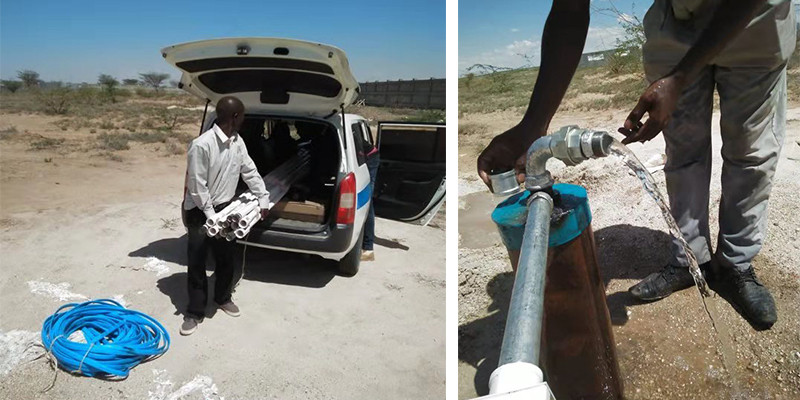 Customer installs solar water pump
If you are interested in WBS solar water system, please click here to contact us.
E-mail: wbs.au@outlook.com
WhatsApp/ Tel: +86 16605743599