WBS SOLAR PUMP - Solar water pump application solution
The solar photovoltaic pump system is a highly efficient solar water supply system. The system is mainly composed of solar photovoltaic panels, controllers and water pumps, and adopts advanced technologies such as energy tracking control, automatic water shortage protection, and water storage and full water protection. The system solves the shortcomings of the traditional water lifting system efficiency and low energy utilization rate, reduces the use of solar photovoltaic panels and reduces the system cost under the same water demand. Compared with the traditional water supply method, the implementation is simpler, and there is no need to pay a high cost to set up the power supply network and the high maintenance cost in the later period.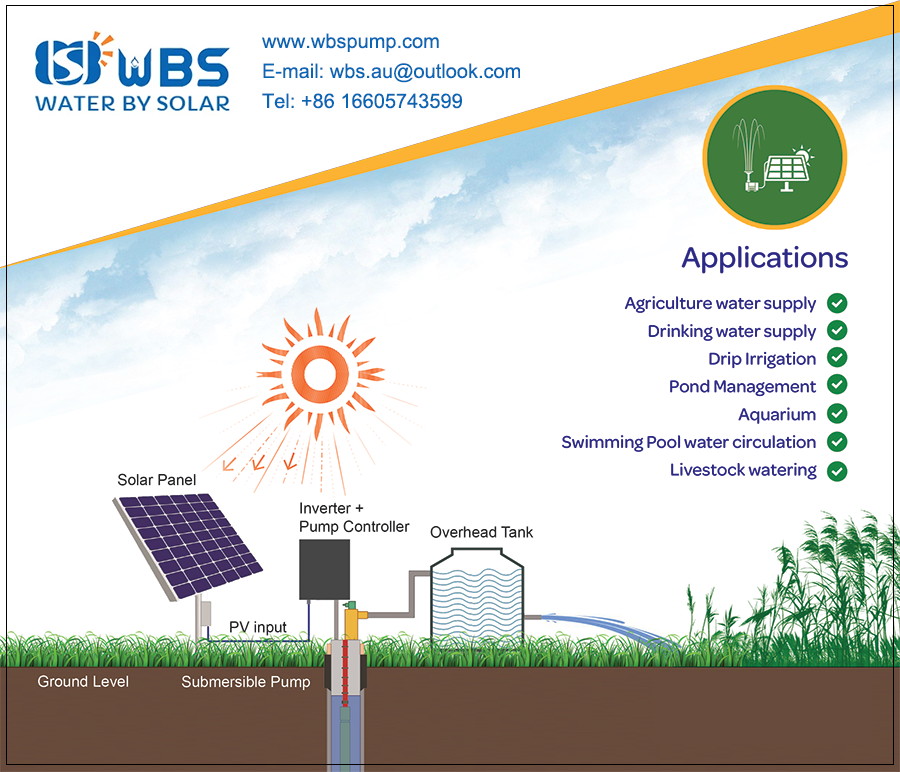 WBS DC and AC solar water pump systems can effectively provide safe and efficient water supply solutions for families in remote areas due to power shortages and insufficient water supply.
Applications include grassland irrigation, human and animal drinking, crop irrigation, domestic water, pond aeration, fish farming, and environmental management.
E-mail: wbs.au@outlook.com
WhatsApp/ Tel: +86 16605743599