WBS SOLAR PUMP - - 3 inch plastic impeller submersible pump Zambia application reference
Solar pumps (also known as photovoltaic pumps) are the most attractive water supply method in the sun-rich regions of the world today, especially in remote areas that lack electricity or electricity. Utilizing solar energy that is available everywhere and inexhaustible, the system operates fully automatically without the need for personnel to take care of it. Maintenance workload can be minimized. It is an ideal green energy system integrating economy, reliability and environmental protection.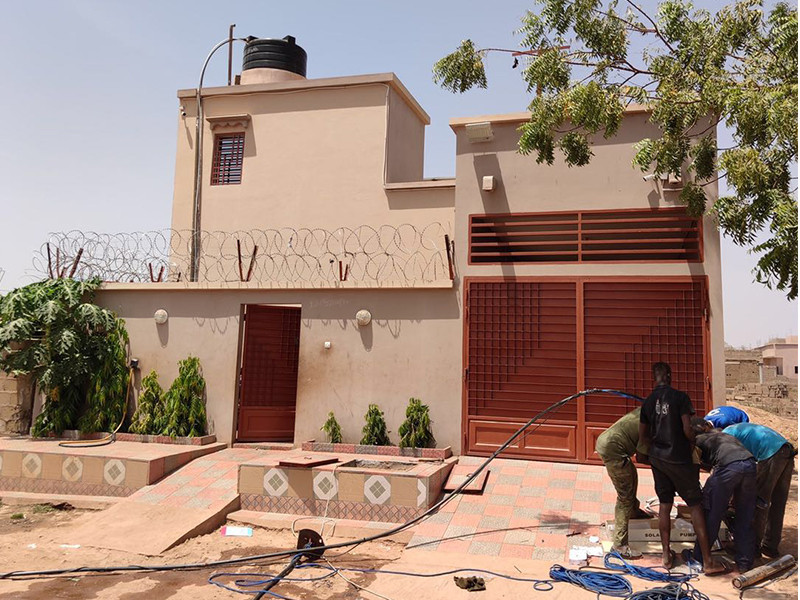 Zambia is a landlocked country in central and southern Africa with a tropical climate and plenty of light. Photovoltaic pumps are very popular in Zambia and are mainly used to provide domestic water and irrigation.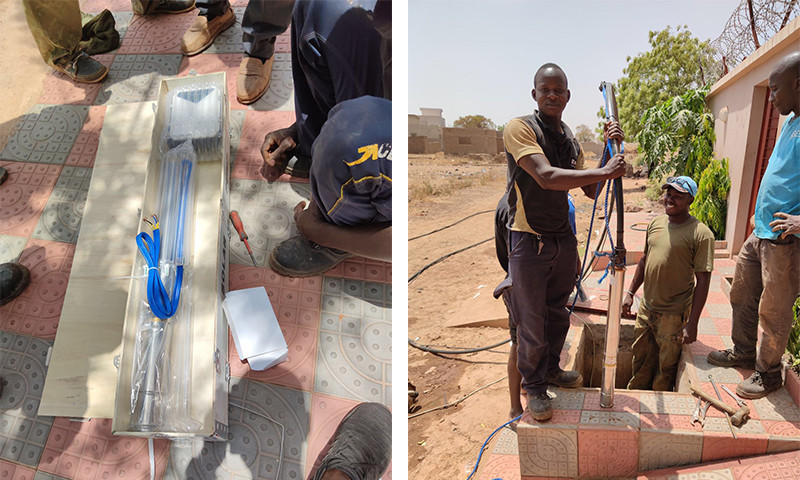 WBS 3 inch plastic impeller solar submersible pump is very popular in Zambia, Kenya, Zimbabwe, Nigeria and other countries.
A Zambian customer purchased the model 3DPC3.5-80-48-600 solar submersible pump for domestic water supply. The maximum flow of this solar water pump is 3.5m3 / h, and the maximum head is 95m. Customers need to send water from a 50-meter-deep well to a tank on the roof.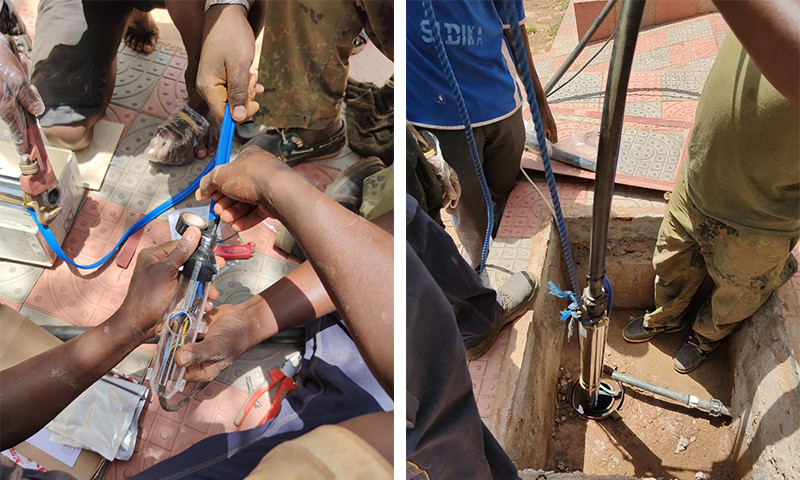 The customer installs the pump immediately after receiving it. The installation of WBS solar water pump is very simple. The customer quickly completed the installation of the pump and sent us the installation photos. Customers are very satisfied with our products. He also expressed the hope that he can cooperate with us to sell our products in Zambia.
If you are also interested in WBS solar pumps, please contact us.
E-mail: wbs.au@outlook.com
WhatsApp/ Tel: +86 16605743599