WBS SOLAR PUMP - - 1200W Solar Pool Pump US Household Application
WBS solar pumps have been producing DC solar pumps and AC / DC solar pumps for more than 25 years. Products include DC submersible pump, DC surface pump, DC pool pump, and AC / DC solar pump.
WBS solar pumps are exported to more than 100 countries and regions around the world. It is welcomed by many countries such as Australia, the United States, Thailand, the Philippines, Brazil, Mexico, and Africa.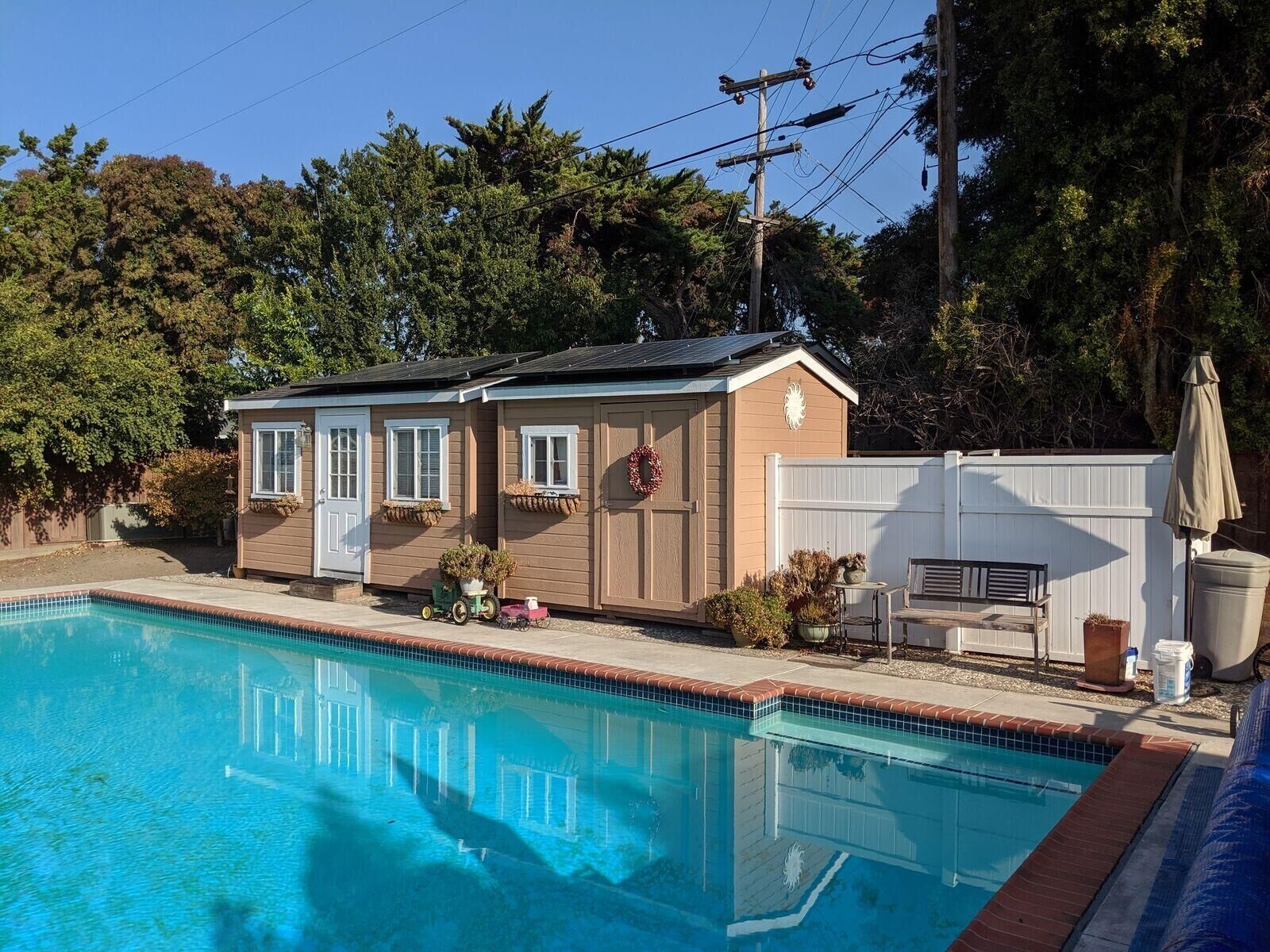 Our solar pool pumps are well rated in places like the US and Australia.
An American customer purchased a 1200W solar pool pump to replace the original electric pump. In the summer, in order to keep the swimming pool clean, a circulating pump needs to be operated for 3-4 hours a day to maintain the swimming pool. Electricity in the United States is very expensive, and the cost of maintaining a swimming pool is very high. The customer told us that after he installed our solar pool pump, the pump worked very well and saved him a good sum of money. Apart from the cost of purchasing water pumps and solar panels, there are almost no other costs.
Model:DLP27-19-110-1200
power:1200w
voltage:110v
Max flow:27m³/h
Max head:19m see details>>
WBS solar pump advantage
1. Permanent magnet DC brushless synchronous motor: The efficiency is improved by 15%-20%; Save energy; Reduce the consumption of solar panels.
2. Japanese NSK bearing, the working life will be 3 to 5 times prolonged.
3. MPPT Controller, the solar power utilization rate is higher.
4. Automatic charging function: Guarantee the pump normally working, meanwhile charge the battery; And when there is no sunshine, the battery can make the pump continuously working.
5. Frequency conversion function: It can automatically run with frequency conversion according to the solar power, and user also can change the speed of pump manually.
6. Automatically start and stop working.
7. Water proof and leak-proof: Double seal effect.
8. Soft start: No impulse current, protect the pump motor.
9. High voltage/Low voltage/Over-current/High temperature protection
E-mail: wbs.au@outlook.com
WhatsApp/ Tel: +86 16605743599