WBS SOLAR PUMP - 4inch Plastic Impeller Solar Submersible Pump for Thailand
Thailand has a tropical monsoon climate. The year is divided into three seasons: heat, rain, and drought. The average annual temperature is 24-30 ° C. From November to February, it is relatively dry due to the effects of the cooler northeast monsoon. The highest temperature is from March to May, which can reach 40-42 ° C. The rainy season is affected by the southwest monsoon from July to September.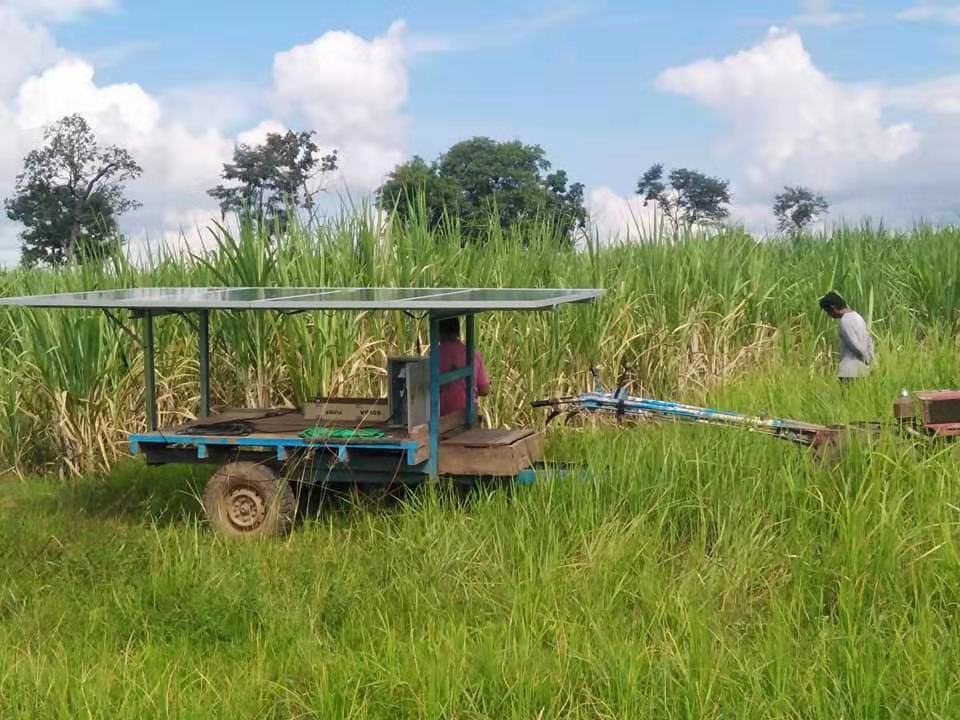 Agriculture is a traditional economic industry in Thailand. The country's arable land area is about 140 million rai (1 rai = 1600 square meters), accounting for 41% of the land area. During the dry season, Thailand's agricultural water supply problems will greatly affect crop yields.
Thailand has abundant solar energy resources, so solar water pumps have developed rapidly in the Thai market in recent years. This install solar photovoltaic panels on trolleys and use solar energy to irrigate crops anytime, anywhere.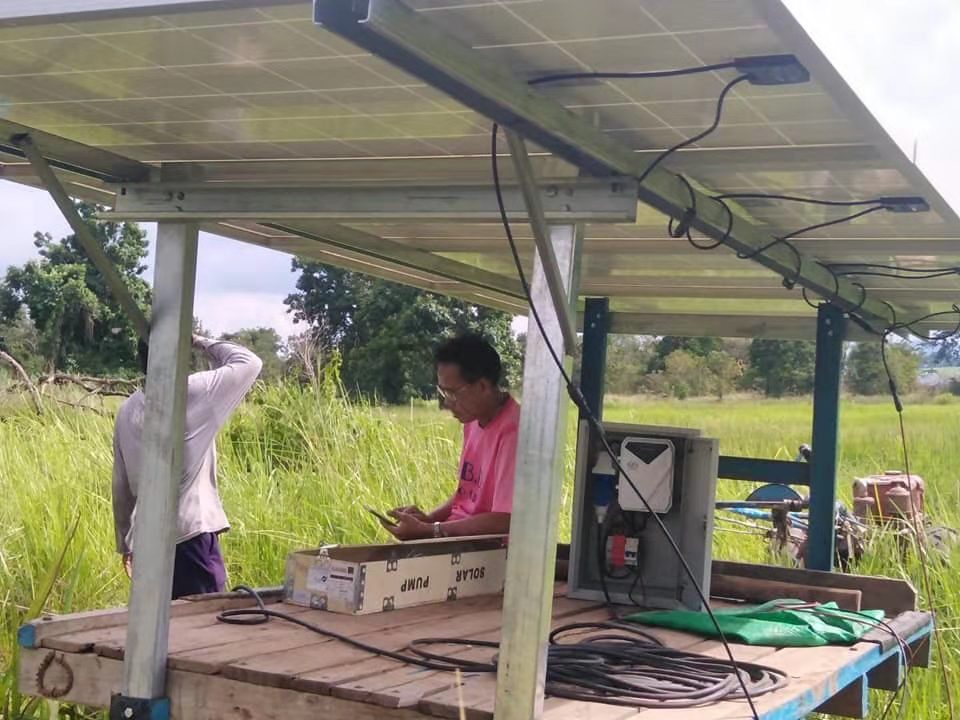 A Thai customer purchased a 4-inch plastic impeller solar submersible pump of model 4DPC13-60-110-1500. The maximum flow that the pump can reach is 13m³ / h and the maximum head is 60m.
The 4-inch plastic impeller solar submersible pumps have the following advantages:
1. Permanent magnet DC brushless synchronous motor: The efficiency is improved by 15%-20%; Save energy; Reduce the consumption of solar panels.
2. 304 S/S pump shaft.
3. Brass outlet/connector/ oil cylinder.
4. Japanese NSK bearing, the working life will be 3 to 5 times prolonged.
5. Double bearing motor base can work under more axial pressure
6. Alloy mechanical seal: Longer working life and high reliability.
7. Motor coil is made by automatic winding machine with centralized winding technology, motor efficiency is much improved.
8. Intelligent water shortage protection: The pump stops working automatically when there is no water in the well, and automatically start working 30 minutes later.
9. Controller:
(1) Waterproof grade: IP65
(2) MPPT function, the solar power utilization rate is higher.
(3) Automatic charging function: Guarantee the pump normally working, meanwhile charge the battery; And when there is no sunshine, the battery can make the pump continuously working.
(4) LED displays the power, voltage, current, speed etc working condition.
(5) Frequency conversion function: It can automatically run with frequency conversion according to the solar power, and user also can change the speed of pump manually.
(6) Automatically start and stop working.
(7) Water proof and leak-proof: Double seal effect.
(8) Soft start: No impulse current, protect the pump motor.
(9) High voltage/Low voltage/Over-current/High temperature protection
E-mail: wbs.au@outlook.com
WhatsApp/ Tel: +86 16605743599