WBS SOLAR PUMP - 500w solar pool pump application reference
The WBS solar pool pump uses a permanent magnet brushless DC motor to save energy and reduce the amount of solar panels. Japan NSK bearing, long life and reliable work. MPPT function controller, high solar energy utilization, automatic power on and off, good waterproof sealing. The controller also has functions such as automatic charging, soft start, high voltage / low voltage / over current / high temperature protection.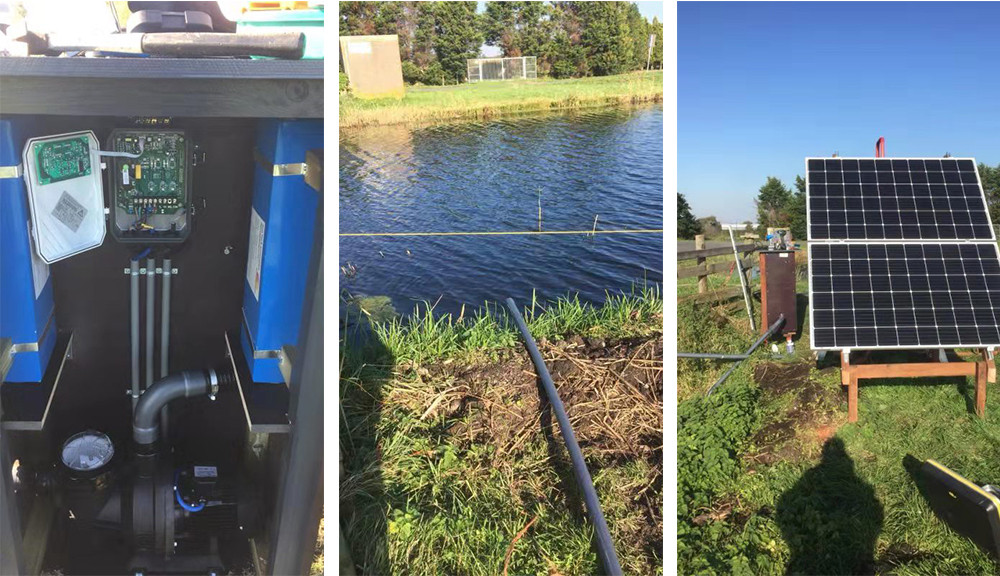 Dutch customers purchased a 500W solar pool pump for river irrigation. The solar pool pump of this model DLP15-14-48-500 has a maximum flow of 15m³/h and a maximum lift of 14m. Two 350W solar panels can be configured to work well. The Dutch customer owns a vegetable plot by the river and he hopes to set up a solar irrigation system to pump water from the river to water his vegetable field. This solar pool pump draws water from the river and filters out the sediment and impurities in the river through the filter. The system operates fully automatically, does not require grid and fuel, and has low operating costs. The customer was very satisfied with our solar pool pump and he told us that the pump works very well.
E-mail: wbs.au@outlook.com
WhatsApp/ Tel: +86 16605743599