WBS SOLAR PUMP - Solar water pump shipped to Nigeria
Nigeria is the most populous country in Africa and is located in southeastern West Africa. Nigeria has a savanna climate with high temperatures and rains. It is divided into dry season and rainy season. Nigeria has plenty of sunshine. Solar pumps are the ideal choice for water supply in the region.
WBS SOLAR PUMP has been focusing on the development and research of solar water lifting systems. Proven system configuration solutions and consistent product quality are recognized by customers in many regions, including Africa, the US and Australia.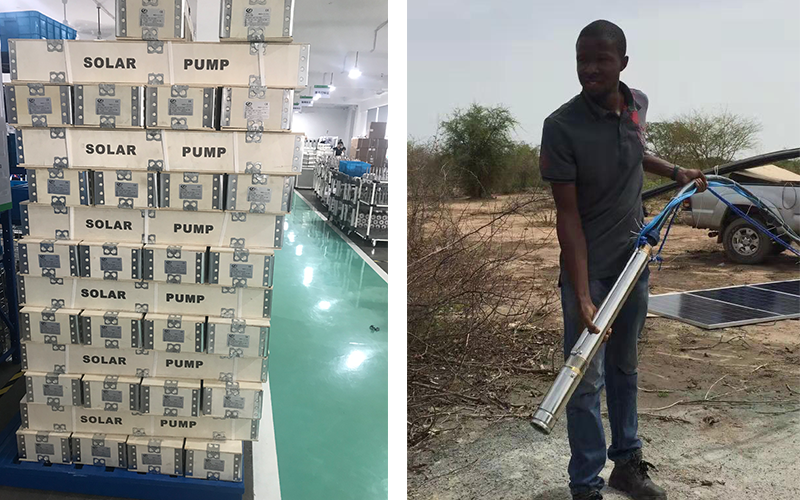 Mr. JONE purchased a solar submersible pump from our company in February this year. He is very satisfied with our solar water pump after use. At the same time, many of his friends also showed interest in WBS solar pumps. So, Mr. JONE found that the WBS solar pump is very suitable for promotion in Nigeria. And he began selling WBS solar water pumps in Nigeria. Mr. JONE has purchased 5 times solar pumps from our company. The latest batch of pumps will be shipped to Nigeria. He said that "WBS solar pumps are very popular in the area. The price of the pump is right, the quality is guaranteed, and we will cooperate with you for a long time."
Please don't hesitate to contact me.
E-mail: diffulaustralia@qq.com
WhatsApp/ Tel: +86 16605743599