Water-Filled Motor AC/DC Solar Bore Pumps - WBS Pump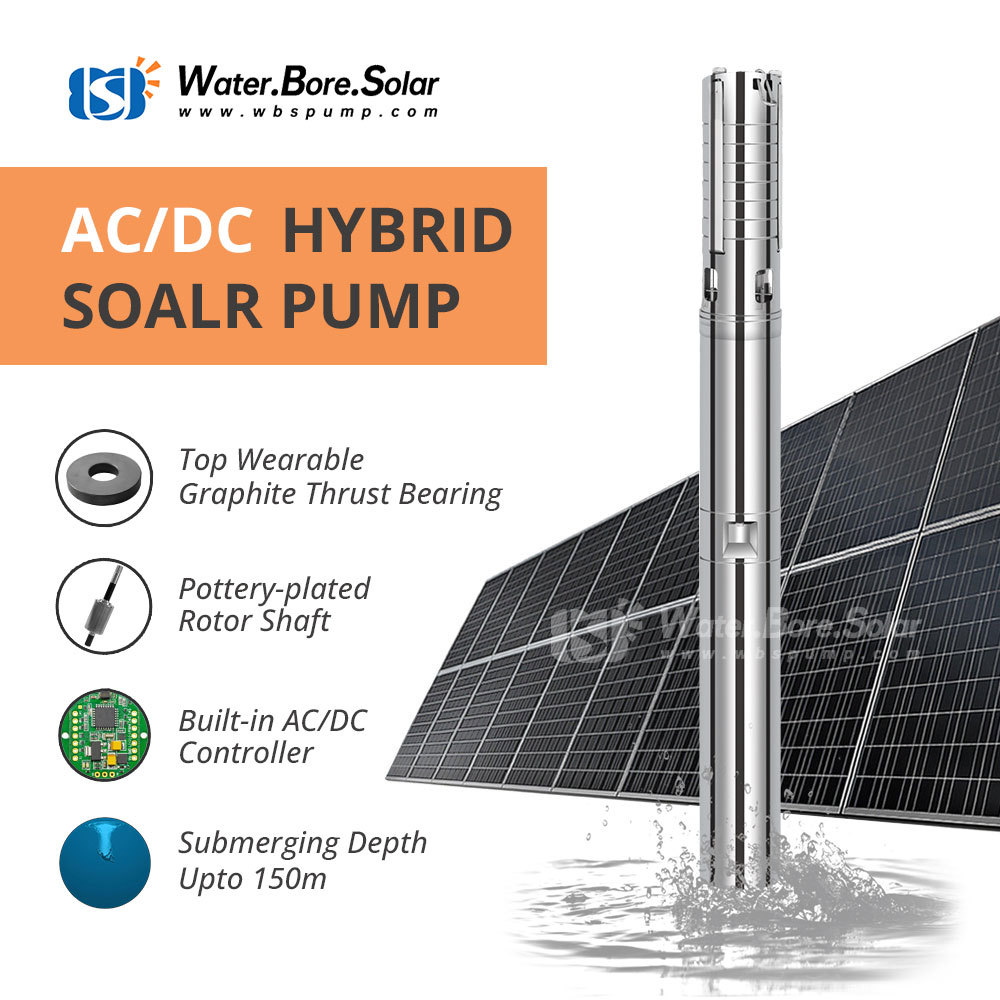 [New Tech] AC/DC Hybrid Solar Water Bore Pumps with Water-filled Motor
-
Submerging Deeper

Can be up to 150m under water by u
sing double inner and outer shielded motor with field-oriented control function. Instead of mechanical seal. It can avoid the water leakage and mechanical seal friction. And the wet rotor cooling effect is better.
- Longer Working Life
High-accuracy rotor with graphite bearing and thrust bearing are used. No need to replace the bearing anymore.

- High Efficiency
In DC mode, the MPPT function can achieve over 99% efficiency.

In AC mode, the power factor correction function can make the power factor exceed 0.99.

- Wide Voltage Range
DC Voltage: 60-440VOC;
AC Voltage: 90-240VAC
- Easiest Installation
Just need to connect the cable to Solar DC power or AC Electricity, The controller automatically recognizes the voltage.
-
Multiple Protection Fuctions
Dry-run Protection, Reverse protection, Over-load protection, Over-current protection, Over-voltage protection, Phase loss protection, etc.
- Two Years Warranty
Quality assurance from Chinese No.01 Solar Pump Factory.
We are the only manufacturer in China that only produces solar water pumps and also develops solar water pump controllers. Parts and replacements also availble.
-
Environmental Protection
Using water-filled motor, instead of oil-filled motor. Don't worry about the oil leak anymore.
The World's Advanced Technology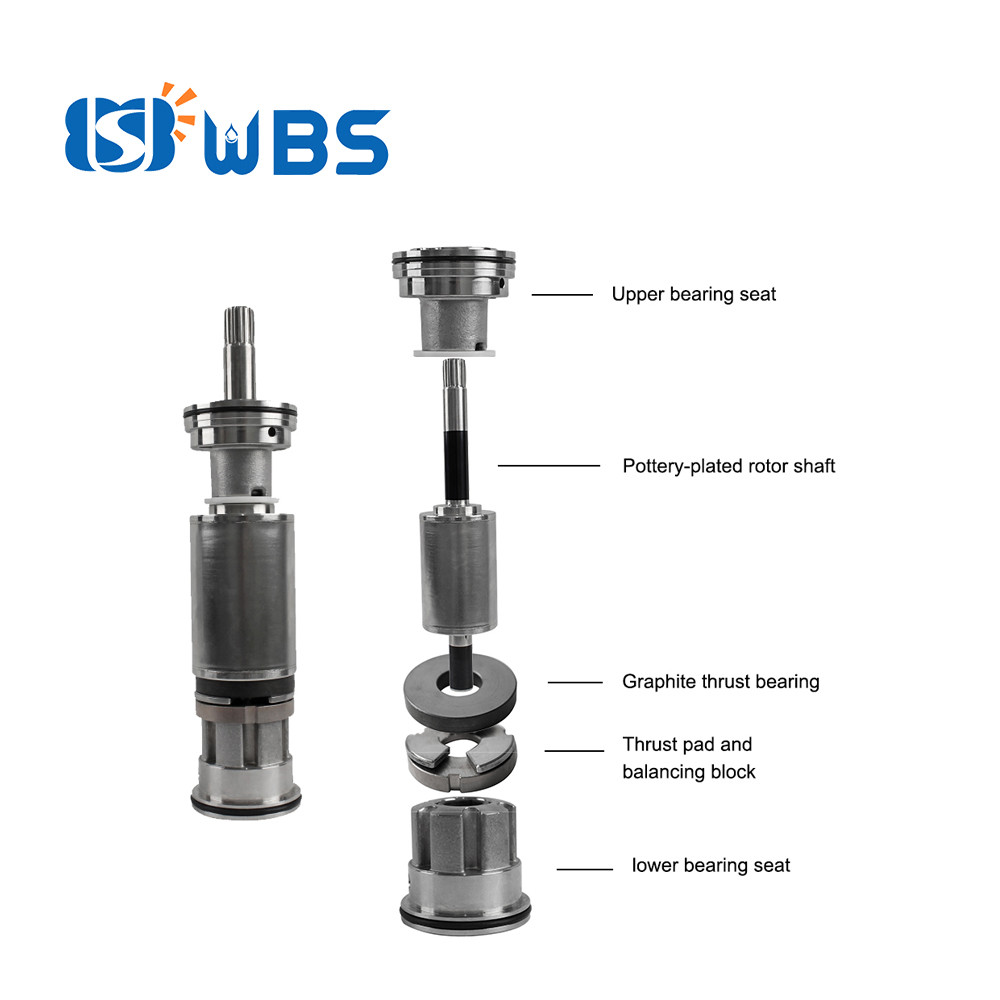 High-accuracy rotor with graphite bearing and thrust bearing
The mechanical steel ball bearing is no longer used, which greatly reduces the failure of the water pump caused by mechanical wear. Thereby greatly extending the working life of the water pump.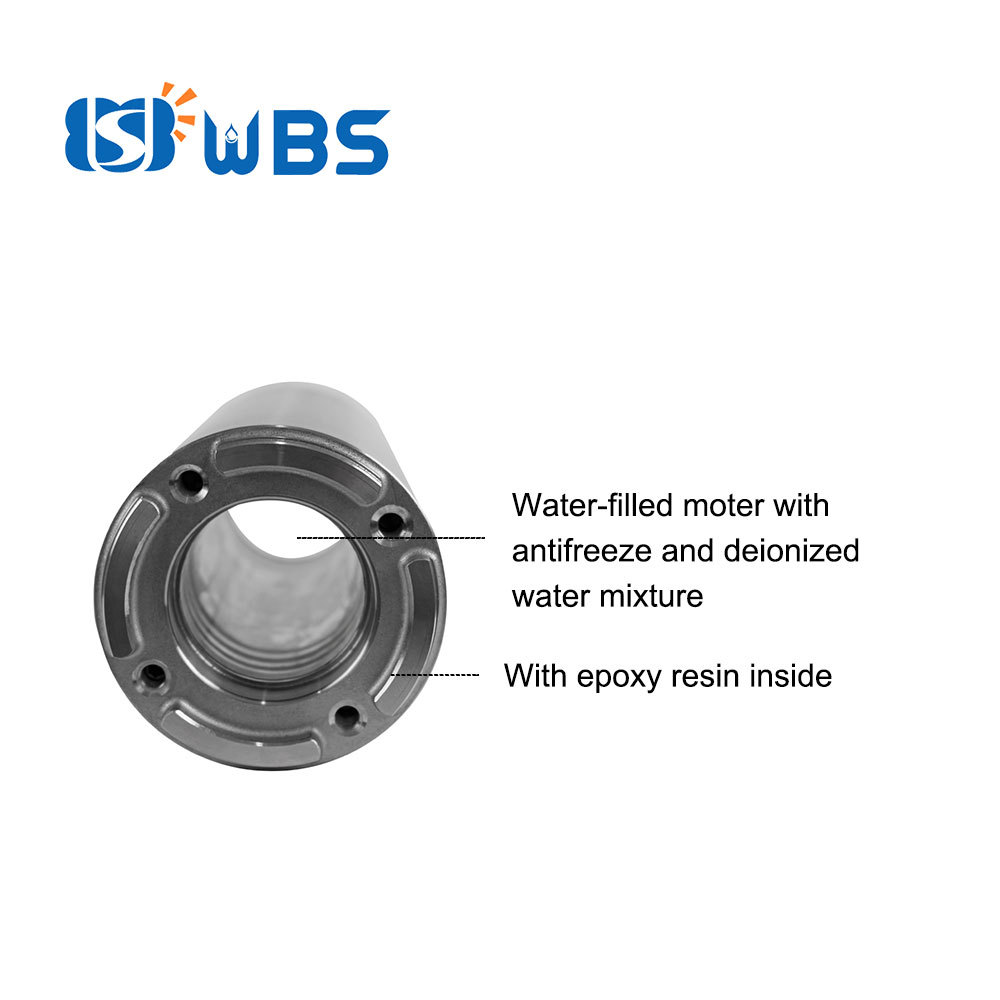 Water-Filled Motor & Epoxy-Casted Coils
Epoxy resin casts the coils to delay the aging of the 100% copper coils in the motor. Use a coolant mixed electrolyte water motor instead of an oil-filled motor. More environmentally friendly and safer.
Catalog & Performance Curve
Simon Huang
E-mail: wbs.au@outlook.com
WhatsApp / WeChat / Telegram / Skype: +8616605743599
We are looking for Distributors Worldwide. If you are interested, please feel free to contact us!