WBS Solar Pumps--INTRODUCTION AND INSTALLATION METHOD OF SUBMERSIBLE PUMP AUTOMATIC COUPLING DEVICE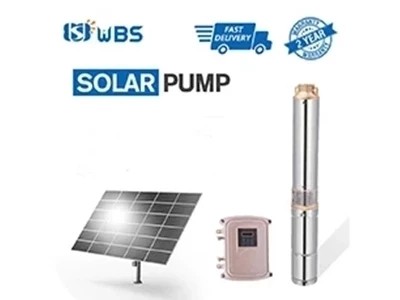 advantages of automatic coupling device for submersible pump:

After using the pump coupling device, it is convenient to install and repair. If there is no pump coupling device, the fixed installation. If there is a pump failure, the inspectors need to screw down the screw, lift the pump for inspection, or use other small pumps to pump water down for inspection. If the water quality is dirty, it is difficult for people to go down. At this time, the inspection and repair will encounter trouble, but installing GAK submersible pump. After the coupling device, when it needs to be lifted, people can lift the pump directly without screwing the screw. After the maintenance, the seal between the pump and the pipeline can be realized by following the guide rail, so that the pump can run normally.
Installation Mode of Submersible Pump Automatic Coupling Device
Lifting water pump, aligning the guide hole on the coupling frame to the guide rod, slowly lowering the suspension rope, so that the pump slides freely along the guide rod, and the outlet of the pump body and the outlet pipe seat are automatically aligned; loosening the suspension rope, under the action of the self-weight of the pump, makes the inclined plane on the coupling frame and the corresponding inclined plane on the outlet pipe seat wedge tightly, and the flange surface of the pump body and the sealing surface of the outlet pipe seat can be closely fitted, thus reali Automatic coupling with outlet pipe seat. When lifting is needed, only the sling is pulled to separate the pump and coupling bracket from the outlet pipe, and the pump and coupling bracket are pulled along the guide rod.