WBS SOLAR PUMP- THE WORKING PRINCIPLE AND FUNCTION CHARACTERISTICS OF CENTRIFUGAL PUMP
The centrifugal pump is driven according to the use of a high-speed rotating impeller blade to rotate the water to remove the water, thereby achieving the purpose of transportation. The basic structure of the centrifugal pump consists of six parts: the impeller, the pump body, the pump shaft, the bearing, the sealing ring, and the stuffing box. Before the pump is working, the pump body and the inlet pipe must be filled with water to prevent cavitation. When the impeller rotates rapidly, the blade causes the water to rotate rapidly, and the rotating water flies away from the impeller under the action of centrifugal force. After the water in the pump is thrown,the central portion of the impeller forms a vacuum region. The water of the water source is pressed into the water inlet pipe through the pipe network under the action of water pressure. This cycle is not enough, you can achieve continuous pumping.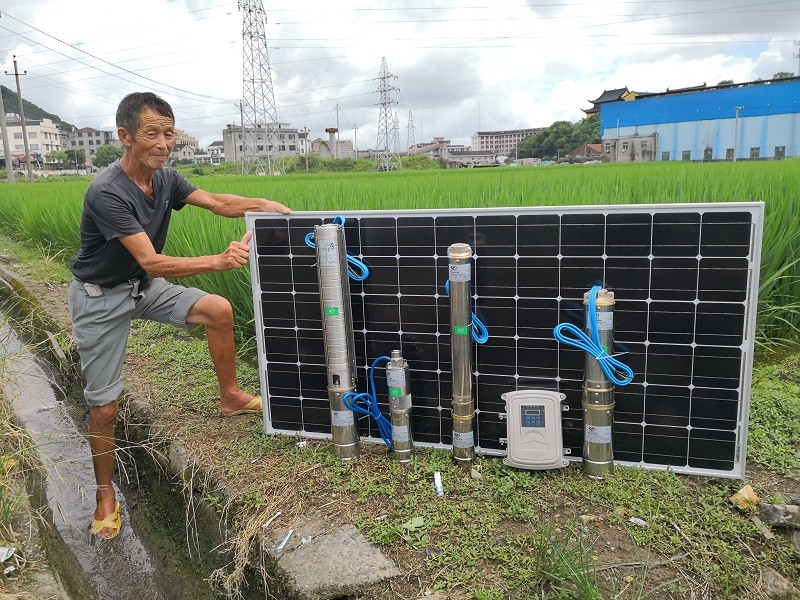 WBS solar submersible pumps, solar surface pumps, and solar pool pumps are one type of clear water centrifugal pumps. Suitable for garden sprinkler irrigation, agricultural irrigation, urban water supply and drainage,pressurized water supply, animal husbandry, domestic water supply, swimming pool cleaning, fountains, etc.
To find out more about solar pumping systems, you can click on the link below or contact us directly.
E-mail: diffulaustralia@qq.com
WhatsApp/ Tel:: +86 16605743599