WHAT DEVICES ARE INCLUDED IN THE SOLAR SUBMERSIBLE PUMP PRODUCT?
The picture below shows all the devices included in the solar submersible pump product.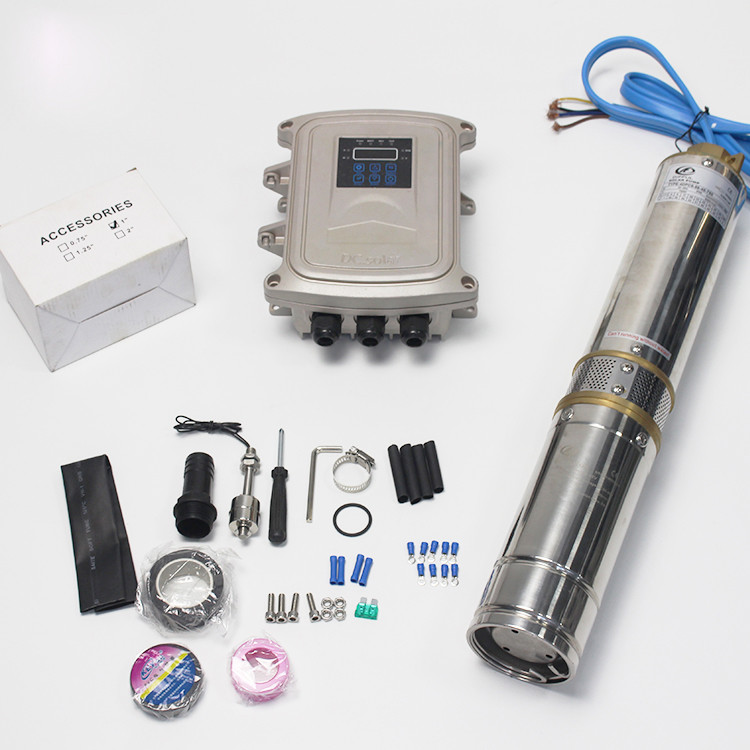 - 1 x DC solar submersible pump with one 2 m cable
- 1 x Pump controler with MPPT function
- 1 x Stainless steel float swith (sensor for tank)
- 1 x Pump outlet joint connector
- 1 x Splice kit for cable join
- 1 x Splice kit for waterproof
- Other accessories for fixing, etc.
If you want to know more about WBS solar pump, please click:
E-mail: diffulaustralia@qq.com
WhatsApp/ Tel:: +86 16605743599